You might notice that most of today's "trends" are just repeats of history's past. Fashion trends act as a pendulum and swing in and out of style, which is why so many of today's looks are reminiscent of nostalgia. Alongside the popular '70s aviators, the '50s were a time for ultra-feminine cat-eye glasses for women and masculine browline frames for men.
Browline frames are aptly named for drawing attention to the wearer's natural browline by using a dark, thick top portion of the frame, contrasted by a thinner lower metal frame in a squared-off rounded shape.
Browline glasses have experienced quite the rollercoaster of popularity, dating back all the way to the '50s, but the eyeglass option has experienced quite the renaissance in the last decade thanks to the hipster fashion movement. Now, they're a popular choice for prescription frames or sunglasses for both men and women.
The history of browline glasses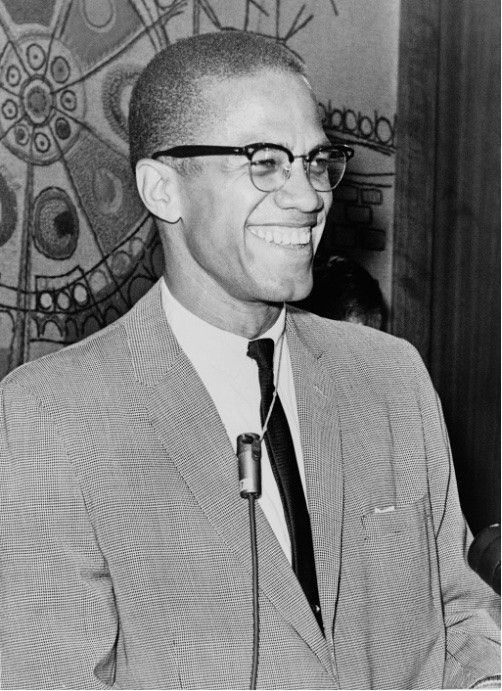 Shuron Ronsirs originally released browline eyeglasses in 1947, when they were invented by the company's vice president, Jack Rohrbach. He invented these glasses with one goal in mind—to act as completely customizable personal frames. You were able to change the fit, the size, and the color of the glasses, each composed of interchangeable brows, eye wires, and bridges.
The kind of innovation was an instant success and completely dominated the prescription eyeglass industry, which is why the decidedly retro frame is synonymous with this era. Notable people like Malcolm X are almost exclusively associated with this frame.
After the style had gained popularity, other manufacturers started designing their own variations of browline frames. Of note, a company named Art-Craft Optical named theirs "Clubman," which may seem familiar as soon after Bausch and Lomb, owners of popular eyewear brand Ray-Ban, went on to name theirs the Clubmaster. By the 1960s, Ray-Ban became one of the top producers of this style of eyeglasses. This mega-conglomerate would also go on to create aviator sunglasses in the '70s.
As with all trends of glasses, the popularity of browline glasses began to wane in the later 1960s due to the all-plastic composition. Shuron Ltd would continue to develop various models, catering to those with different face shapes, and continue to push the innovation of this frame.
It wasn't until the '80s when Bruce Willis wore a pair of browline glasses featuring tinted lenses in the TV series Moonlighting that the sunglasses version of this style rose to fame. Sales almost immediately sky-rocketed for the Clubmaster frame and still remain the third most popular style sold in the last ten years next to Ray-Ban's classic Wayfarers and Aviators frames.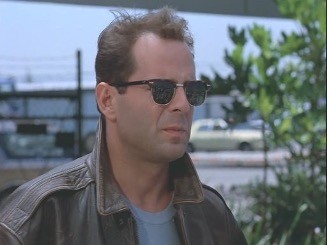 In 1993, following the release of the movie Falling Down, the browline style hit another low point of popularity. The glasses became correlated with right-wing America, which soon progressed into a Hollywood stereotype of geeks or middle-aged men.
It was this stereotype that would drive hipsters to bring browline eyeglasses back into popularity in the 21st century, heavily relying on the irony of this playful "nerd" style.
How to wear browline frames
Regardless of popularity, browline frames can act as a stylish and flattering choice for almost every face shape. Diamond, oval, oblong, and triangle face shapes work best to pull off this retro frame, while heart-shaped or round faces may want to opt for a different frame.
A round face shape may struggle to balance the frames with their curved top and wide frame and should consider narrower frames to elongate the features. Heart-shaped faces are categorized with wider foreheads and narrow chins and this top-heavy frame will exaggerate the imbalanced proportions, and instead should focus on something angular for a better fit.
Whether you're rocking browline eyeglasses or classic-cool Clubmaster frames, this style can clearly transcend time and trends. Widely available in black, clear, colored tortoise, there's a style out there for everybody. Shop some fan favorites below: