Red, white, and blue isn't just a color palette to adopt for your clothes this Fourth of July weekend. You can celebrate with patriotic eyeglass and sunglass frames as well. Show off your independence and choose a frame that sparkles as bright as the fireworks.
While it's nice to have bold accessories that reflect the holidays, most people will opt for a more versatile style to work into their everyday wear. Luckily for you, red, white, and blue frames have never been more wearable and workable into your everyday wardrobe. Read on for our favorite frames in these patriotic colors.
Red frames
Sure, red frames are bold and colorful frames and make a statement, however, they're often versatile enough to work into your wardrobe.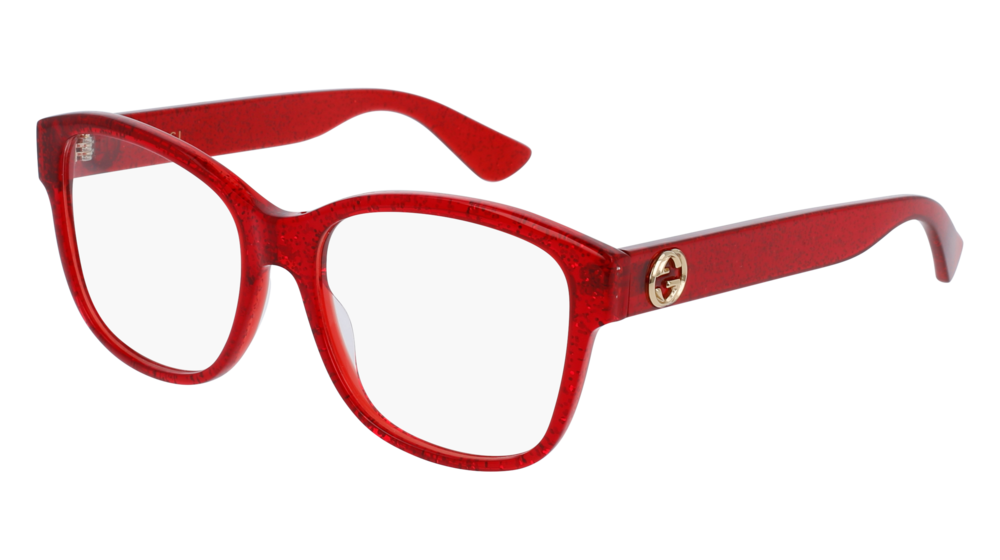 If you are looking for a bold frame, look no further. These Gucci frames in a bright red will offer you a firework-inducing look. The shape of the glasses is rather neutral and highly flattering for a variety of face shapes. With such a bright and bold color, you don't need a drastic frame shape.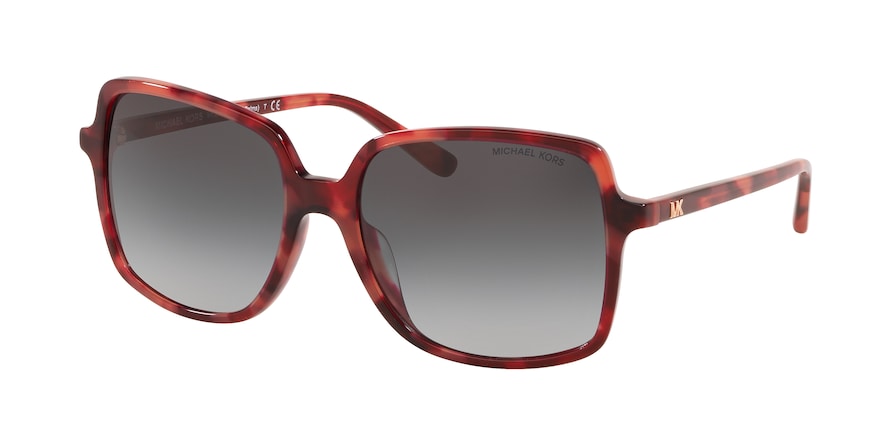 Michael Kors MK2098U ISLE OF PALMS
If you're looking for a way to dip your toe into this patriotic trend, these Michael Kors sunglasses are for you. The oversized blocky shape is on-trend for sunglasses, and the red tortoiseshell incorporates color in a subtle way.
More fun red frames…

Burberry BE2271

Versace VE4361
White frames
For most people, white frames will be the most neutral and wearable trend from this round-up. The light frames will act as a brightener to your face much like the trendy clear frames, and of course, go with everything in your wardrobe.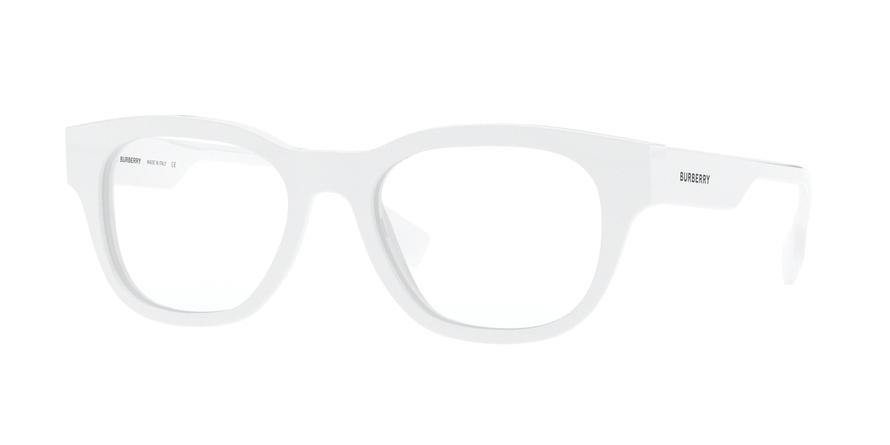 These Burberry frames take a classic shape to new heights with a bold opaque white frame. While we often think of black and tortoiseshell as glasses for every day, there is something to be said about a neutral white pair as well—especially for summer days. These Burberry glasses will take you long past the 4th in terms of wearability and style.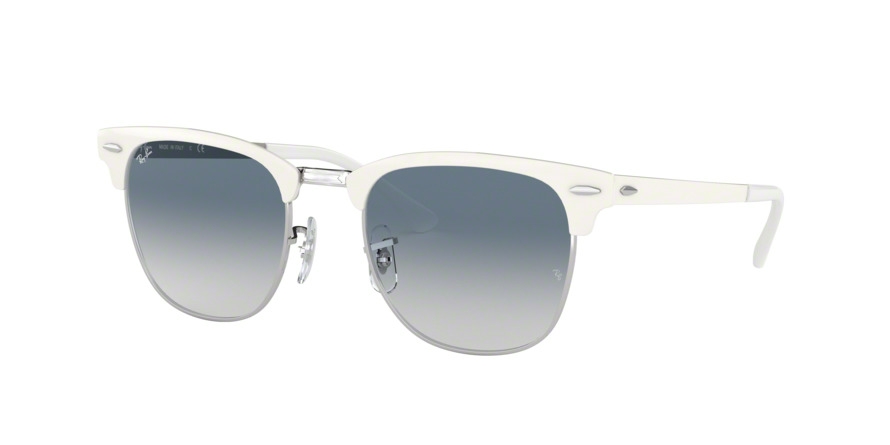 White sunglasses have been a top trend in recent years, with shapes ranging from classic cat-eyes to Kurt Cobain-inspired oval frames. Clubmaster-style sunglasses have been popular since the '50s making them a great frame to try out for those looking for a hipster or vintage-inspired frame. These Ray-Ban browline frames with a pop of white are a trendy take on the ageless frame.
More cool white frames…
Blue frames
You may be surprised how wearable you find blue frames! Whether you want a bright translucent frame or a more neutral navy, blue is an excellent choice for your new frames.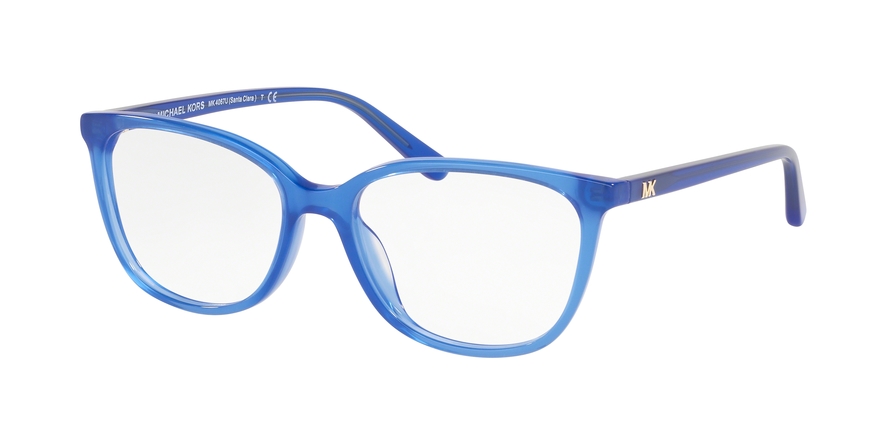 Michael Kors MK4067U SANTA CLARA
If you're ready to introduce a bolder frame into your wardrobe, take these Michael Kors blue frames for a spin. They are an inexpensive frame so you can try out a bolder accessory without committing to the price tag. A blue translucent frame is a perfect way to experiment with the transparent frame trend without committing to a full clear frame.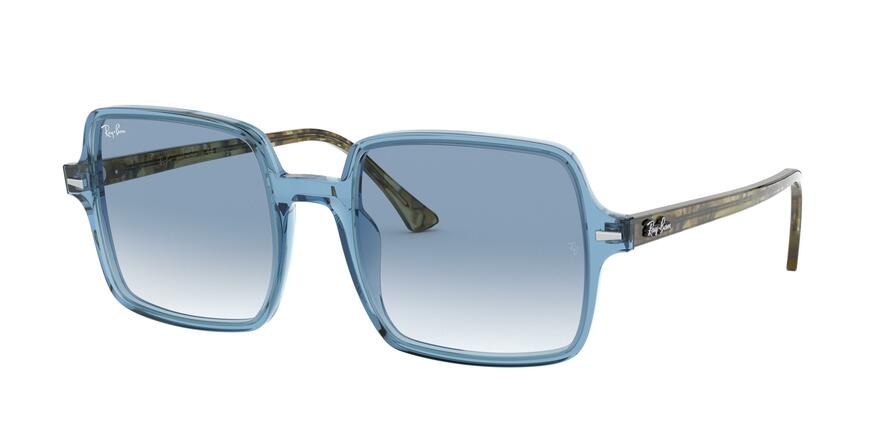 Oversized frames have been rising in popularity in the past year alongside colored lenses, so these Ray-Ban frames couldn't be more on-trend. The dusty blue color paired with the oversized boxy frames gives a vintage '70s inspired look perfect to rock all summer long.
More good-looking blue frames…
Ray-Ban RY1528
(Children's size)
Red, white, and blue frames
Want the ultimate Americana look? Why not utilize all three patriotic colors? Look for frames that incorporate small details like colored temples or color-blocked frames for subtle eyeglasses perfect for July and beyond. 

Do the kids want in? Of course they do—and patriotic frames can be for the whole family! Fit your little one in these Carrera kids' frames. They feature trendy translucent navy rims paired with red temples for an overall color-blocked and playful look. 

Tommy Hilfiger T. Hilfiger 1718/S
Tommy Hilfiger has utilized a patriotic color palette for everything from their clothes and accessories to even their flag-inspired logo. For a classic look, reach for these red, white, and blue sunglasses from the iconic brand. 
More playful red, white, and blue frames…
Red, white, and blue can go far beyond the colors of the flag this 4th. Use the celebration as inspiration to shop patriotic-inspired frames.