In celebration of Presidents Day, let's look back at some well-known Presidents and their famous glasses.
Did you know almost all of the Presidents needed at least a reading prescription, but nearly none of them were photographed or documented wearing them? Most say it's because it exuded a sign of weakness (something you don't want when you are the highest power of the land). Although in the case of one of our presidents, his use of glasses actually saved his life.
In 1912 Teddy Roosevelt was on his way to give a speech when an assassination attempt occurred, but because of his 50 pages of notes and steel reinforced glasses case the bullet was slowed down and saved his life. Roosevelt went on to give over an 84-minute speech with a shot wound to his chest.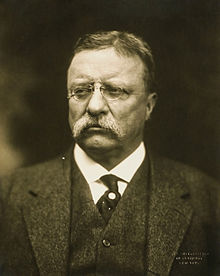 Teddy Roosevelt donned a style of glasses known as pince-nez, which helped popularize rimless glasses for the average American in the 1900's. Photo credit: Wikipedia.
Washington: "Pardon me"
Even the first president of the United States can attribute a famous quote to the use of eyeglasses. In 1783 George Washington addressed a group of army officers in Newburgh, New York that had grown a distrust in the government and Congress. After frustration had been building from the lack of repayment from the war, Washington appears to make a statement to the crowd.
He famously says, "Gentlemen, you must pardon me. I have grown old in the service of my country and now find that I am growing blind." It is said the response moved everyone to tears and it no longer mattered what he was about to say in his the statement. Everyone realized how much Washington had given to the nation. They quickly unanimously casted a vote and confidence again grew in Congress.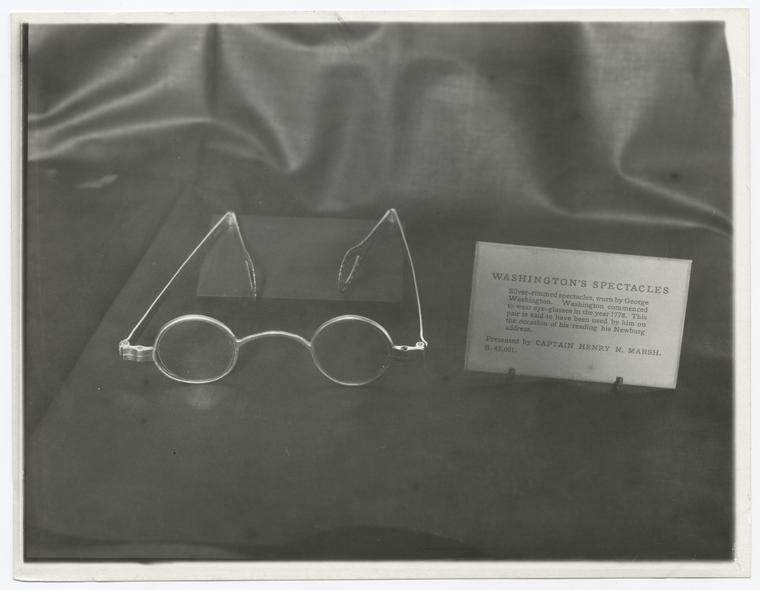 Washington's spectacles: worn in the Newburgh Address. Photo credit: New York Public Library.
LBJ: An eyewear enthusiast
Lyndon B. Johnson was notably photographed the most wearing glasses, saying he often kept various frames scattered around in desks and in every room. He had a penchant for colored frames, often wearing light blue and grey which wasn't common for the times.
A researcher at the LBJ museum was quoted saying the president often switched out glasses if he decided they didn't look good after a television appearance or photograph.
The pair below was unlike the rest in LBJ's collection because it donned a transmitter radio. The transmitter radio glasses were gifted to the President and described as a use for people who have a love for listening to the radio, without having to transport a bulky item with them. It was built into the sidepiece and featured a small knob and earphone. These glasses are now housed in LBJ's museum and library located in Austin, Texas. President Johnson was also the first president to begin wearing contact lenses in 1964.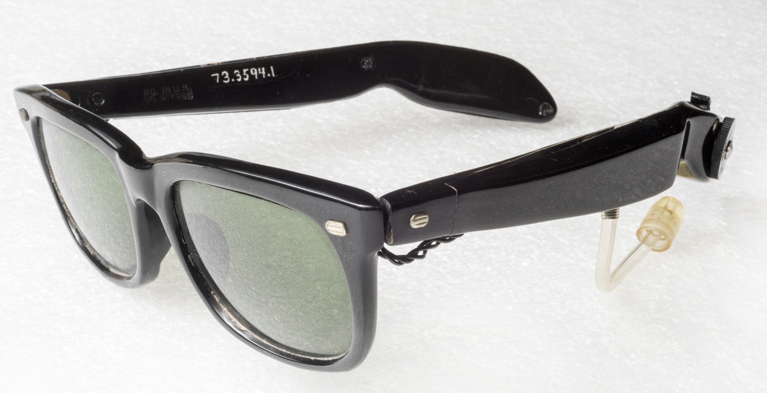 These sunglasses with a built-in transmitter radio were gifted to President Johnson. Photo by Jay Godwin, LBJ Presidential Library.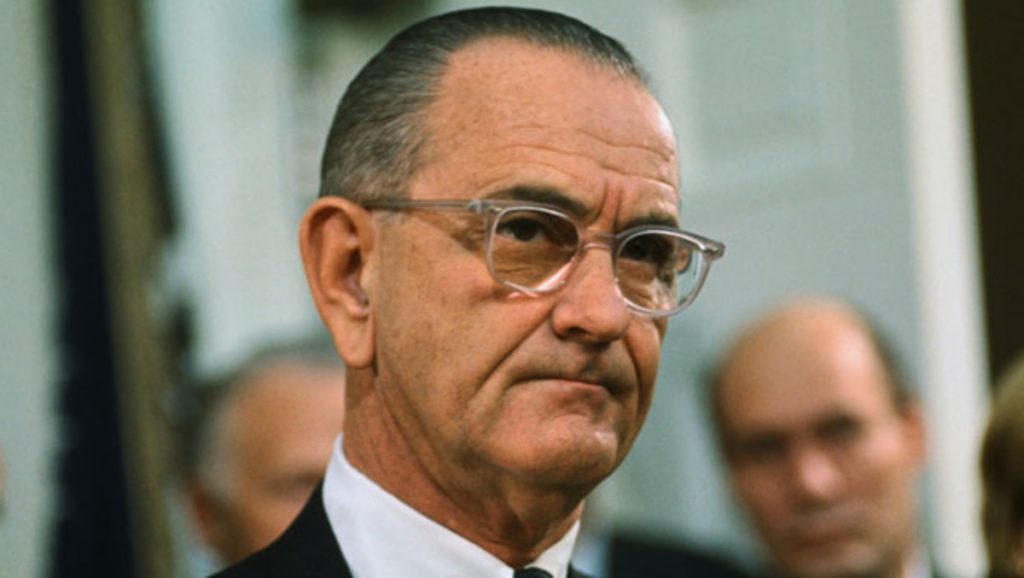 Though they weren't popular at the time, the fashionable LBJ chose to wear grey/translucent frames. Photo credit: History.com
Truman: farsighted but fashionable
Harry S. Truman also favored a translucent plastic frame, a style that has gained popularity.
At a young age, Truman got fitted for very thick, expensive glasses and because of his parent's financial situation he avoided sports or physical activities for fear of breaking them. Instead he focused on reading and his studies. After graduating high school, he applied to West Point but was rejected because of his eyesight, which was notably farsighted.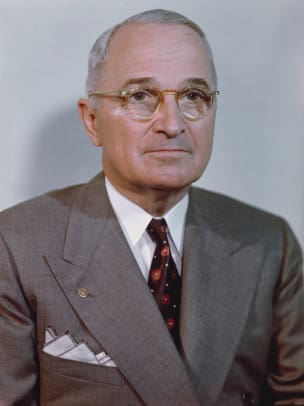 Harry Truman wearing clear plastic frames, a style that has gained notoriety as of late. Photo credity: History.com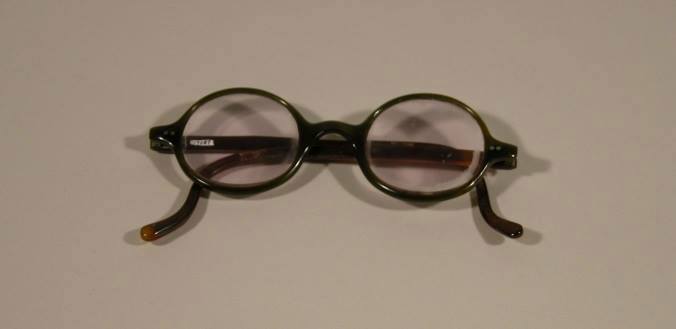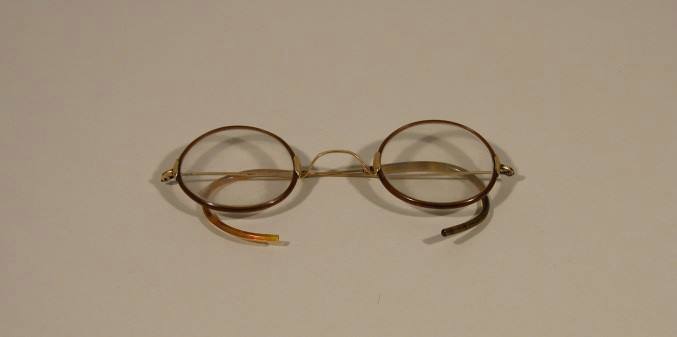 President Truman's glasses featured round shapes: one in faux tortoiseshell and one in metal. Photo credit: Harry S Truman National Historic Site
Although these Presidents and their glasses have been in history books for many years, the styles remain prevalent today. Round frames have remained popular and trends like clear frames and plastic tortoiseshell have also gained popularity.
Care to look presidential?
Shop our style picks below inspired by classic American Presidents.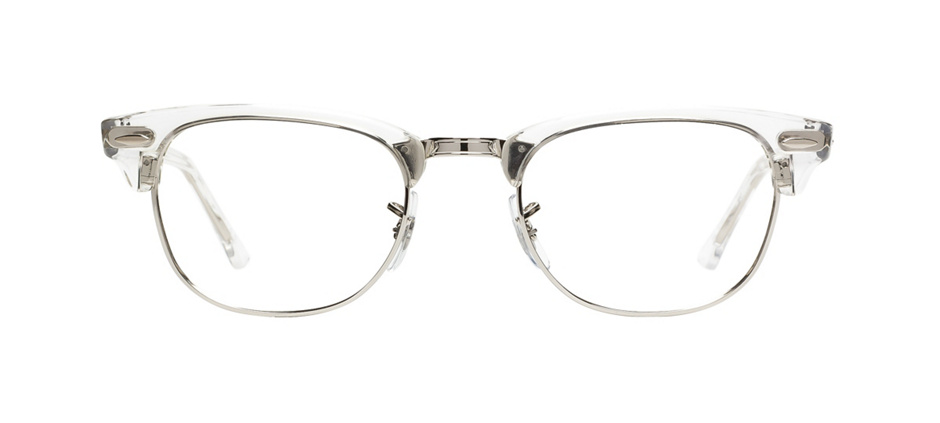 RAY-BAN RX5154 CLUBMASTER – white translucent + color options, square
CALVIN KLEIN COLLECTION CK533-1 – rimless
LACOSTE L2246PC – metal, round
OAKLEY PITCHMAN R OX8105 – tortoise shell, round
FLEXON INFLUENCE – black matte, metal, round
AIRLOCK 3002 – clear + color options, round
TOM FORD FT5401 – grey translucent + color options, round