We look to celebrities to help us determine what's cool and trending in the world of fashion. They have all of the right connections and stylists at their disposal to look their very best no matter where they choose to spend their time.
Of course, many celebrities have big incomes and can pay the big bucks to have someone dress them from head to toe, but when it comes to sporting the best specs, celebrities are just like us.
Take a look at the below eyewear worn by your favorite stars to help inspire your very own look.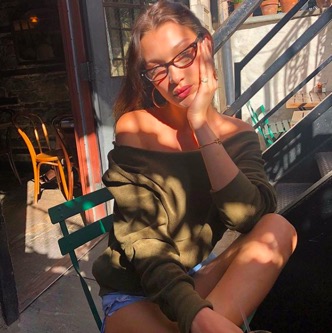 Bella Hadid
She is the supermodel of the world, but that doesn't stop Bella Hadid from taking some time to choose the perfect pair of glasses for her show-stopping face. This skinny cat eye look has been slowly rising in popularity and is the perfect fit for an eye-catching statement. Photo credit: Instagram
Get the Look: Vogue 5213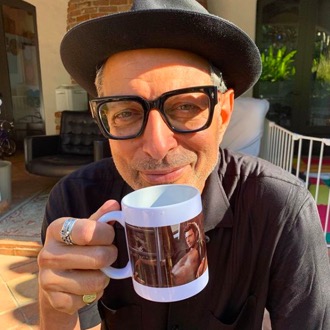 Jeff Goldblum
Too hip for us not care what he's up to and wearing, Jeff Goldblum stands the test of time. His signature look has included various eyewear since the beginning of his career and these oversized frames are a must-have. Photo credit: Instagram
Get the Look: Tom Ford 5493
The following guide offers suggestions for selecting the eyeglasses frames that best complement your face shape and color characteristics.