Multifocal contact lenses have different powers within a single lens to allow you to see at various distances. Typically, multifocal lenses allow the patient to see at distant, intermediate, and near ranges with the same lens.
Multifocal contact lenses are designed with a gradual transition between the powers and perform similarly to progressive addition lenses (PAL).  Multifocal lenses are available in soft and hard lens designs and different modalities from daily to monthly options.
Multifocal contacts offer concentric circle and blended designs
The optics of multifocal lenses may include a concentric circle or a blended design.
Concentric circle design lenses are the most common and are composed of multiple circles prescribed for varying distances.
A blended design has both the distance and near vision close to the center of the patient's eye. 
With each type of multifocal lens, there is a little compromise at each distance. Patients must realize the vision is not the same as wearing distance-only contacts, but can enjoy not having to rely on reading glasses.
Maintaining realistic expectations is key to success. Most doctors will say while you may not get perfect vision, the goal is to achieve functional vision. Patients should be able to perform 99% of their daily tasks without reaching for reading glasses.
What are the benefits of multifocal contact lenses?
Multifocal contact lenses have several benefits over both monovision contacts and progressive glasses. They are best for patients who participate in competitive sports. Multifocal lenses provide improved depth perception and task performance, better vision at all distances and eliminate the need for glasses. In addition, non-prescription sunglasses can be worn over the lenses for UV protection outside.
Improved depth perception
Depth perception is the ability to see in three dimensions: length, width, and depth, and to judge how far away an object is. The brain sums the information from both eyes for the best vision and depth perception. The use of both eyes to see all distances is beneficial for many daily tasks, occupations, and sports. Studies show multifocal lenses provide good vision and stereopsis. Even if the reading adds are slightly different, there is little effect on a patient's depth perception.
Eliminates the need for glasses
Wearing multifocal contact lenses eliminates the need for glasses. In comparison, distance-only contacts require a patient to wear reading glasses over the top and monovision lenses may require an additional pair to improve either night driving or computer work.
While progressive glasses require the user to move their head and neck to look through the various parts of the lenses, multifocal contact lenses enable normal viewing and may be preferable for computer users with multiple monitors, working at various distances.
Better vision at all distances
Though patients fit with monovision may be able to read more letters on the chart, study data reveals that overall, patients report the best vision at all distances with multifocal contact lenses and superior real-world performance. Though night vision was affected in both lenses, when asked to compare monovision vs. multifocal, seventy-six percent of patients reported that they preferred multifocal contact lenses.
Improved task performance
Not only do multifocal contact lenses replace wearing glasses, but studies demonstrate patients are able to perform tasks at the same level as if they were wearing progressive glasses. The tests performed included assessments of coincidence anticipation timing, peripheral vision, hand-eye coordination, and dynamic visual acuity.
Participants in the study were also asked to complete a preference survey comparing multifocal contacts to progressive lenses while they performed the tasks and the results showed patients prefer them over PAL spectacles.
What are the best types of multifocal contact lenses?
There is not one brand of multifocal contact lens that will work for every patient. Fitting multifocal lenses often requires patience from both the patient and doctor. It may take several adjustments to the distance and near power to deliver the best vision.
I often tell patients that contact lens brands are like running shoe brands; each patient's feet and eyes are different. Most important, multifocal lens technologies improve each year and patients can anticipate improvements in their lenses.
In my experience, several brands do surpass others. I have not found a great biweekly multifocal lens for optimal vision. However, in a small study, researchers concluded distance and near visual acuity, contrast, range of clear vision and through-focus curve was similar between Acuvue Oasys®, Air Optix® and Biofinity® lens brands.
Excellent multifocal choices
Excellent monthly and daily lens options includes the Biofinity® multifocal and DAILIES TOTAL 1® multifocal.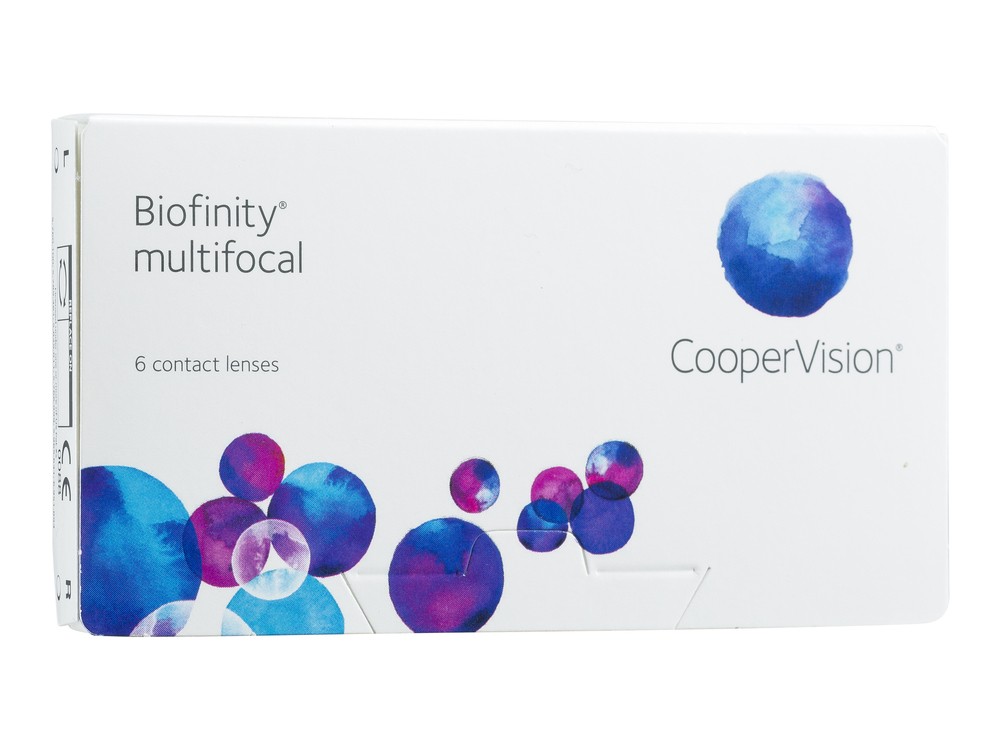 CooperVision Biofinity multifocal is a monthly lens made with CooperVision® Aquaform® Technology which allows oxygen to reach your eyes to maintain good eye health and all-day comfort. Though it has been on the market for years, it has a track record of providing excellent vision at all distances.
The lens is available in a wide range of parameters, both distance and near lenses, and several options for the add power. This lens is an excellent option for computer users with different size monitors.  
Many patients who need a multifocal also have dry eyes. A monthly lens may become dry as the month progresses, and a daily lens often provides better comfort.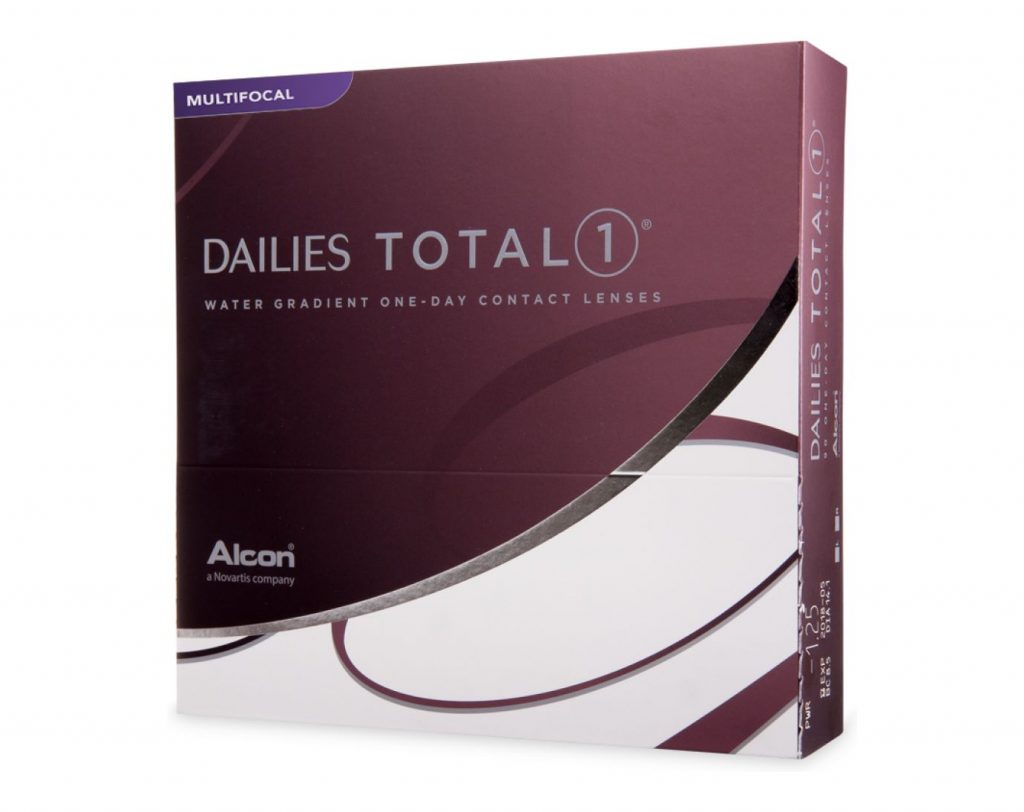 DAILIES TOTAL1 Multifocal Contact Lenses are daily contact lenses perfect for the dry eye patient who needs clear vision at all distances. DAILIES TOTAL1 has SmarTears® Technology which releases an ingredient found naturally in tears and helps to stabilize the lipid layer of the tear film. Patients overwhelmingly agree the lens is even more comfortable than expected. DAILIES TOTAL1® Multifocal lenses are also available in a wide range of powers.  
When it comes to choosing a multifocal contact lens, only your eye doctor can decide which option is right for you. A comprehensive evaluation and detailed discussion of your occupation, hobbies, and visual demands are key to determining the best solution for you.