Anyone interested in eyewear knows Oakley is a perpetual innovation machine.
Just last year, Oakley hit one out of the park with the Sutro Eyeshade. In fact, the shield-style sunglasses—available with the Prizm lens in a wide array of colors—is currently our most popular Oakley model.
But here comes Oakley Kato, a crazy cool design with a single lens (64mm high) molded to wrap around your nose and face. The glasses have no frame but instead, the top of the lens is molded with an integrated curved bar. You could say Kato is actually a mask to cover a big portion of your face.
You might have already seen Kato.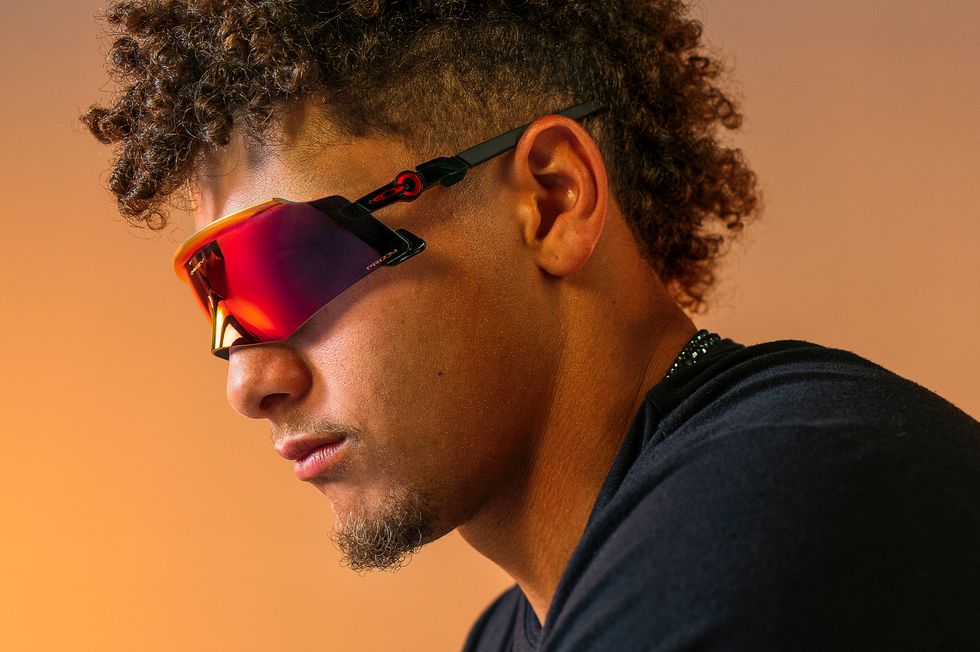 World-famous athletes are endorsing them
If you're into the NFL, you may have seen Super Bowl champion quarterback Patrick Mahomes wearing them. If you're into biking, you may have seen them on BMX athlete Nigel Sylvester. According to Highsnobiety, both athletes helped with the development of the shades (or shade).
Now, the word is Kato will be worn by more than 1,000 U.S. athletes at this summer's Tokyo Olympics.
Do you see the nose pads?
The nose pad is hidden behind Kato's one-piece Prizm lens, which are available in multiple colors. The idea, according to Oakley, allows the lens to sit closer to the face to improve your field of vision.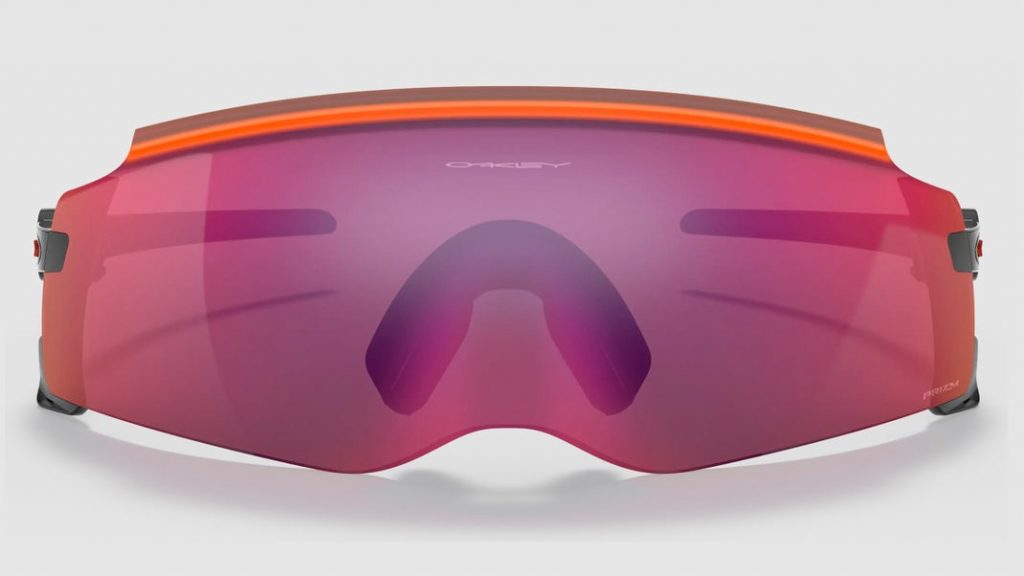 Kato sunglasses come with three nose pads—in varying depth and thickness—made from Oakley's high-grip silicone designed to deliver a no-slip grip. Each of the nose pads provided offers a different offset to enable you to fine-tune your fit.
Another innovative "fit" feature
Oakley Kato also features an innovative feature they've dubbed the new "adjustable rake." The mechanism is built into the front of the templates allowing you to optimize the fit ever further by changing the angle between the lens and templates.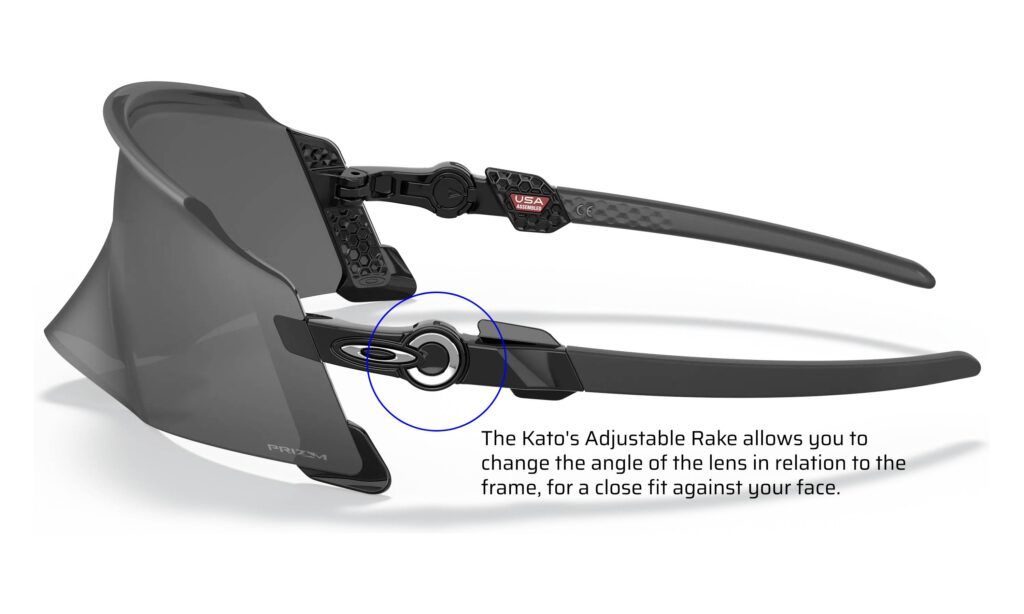 Oakley Kato delivers a new age of optics for athletes
The glasses bring the large shield-style lens close to your face to provide optimized coverage, deliver a wider field of view without lens distortion and impact protection.
The close fit makes it so the glasses are less likely to move on your face during activity.
EZContacts offers a large selection of Oakley glasses. See some of the top sellers here.