It's summer. Music festival season is here.
Whether you're hot on the heels of an unforgettable Coachella or waiting with bated breath for Lollapalooza, don't go without a giant bottle of water and the perfect set of shades.
These designer sunglasses are dare-to-be-out-there bold, and perfect for your rockin' summer music festival season.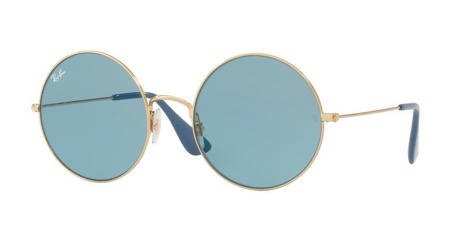 Nothing says music season like round frames reminiscent of John Lennon. These powder blue lenses by Ray-Ban are adorably at home at any type of music festival.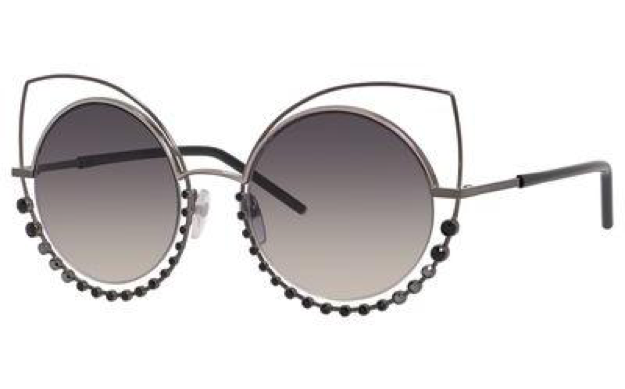 Music festival season gives us all permission to be as extra as we want—as if we needed it. These sunnies are your license to live it up. Perfect for Lollapalooza, Summerfest, Austin City Limits or any festival,  you bring the tattoos and microbrews and these babies bring the glam.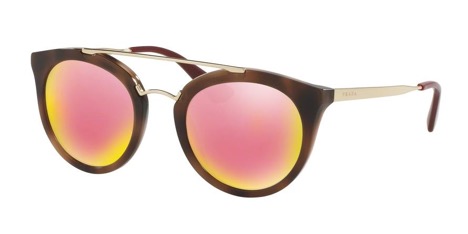 Girly with just a hint of earth, these resin and metal sunglasses from Prada have poppin' pink lenses that are glam enough for Coachella and modest enough for everyday wear.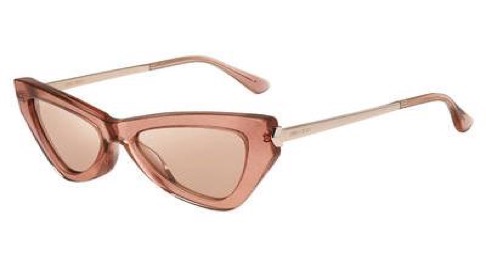 Glitter + edge cat eye frames = one bold babe in pink. These resin frames are set to stun in a look that'll be as head-turning as your outfit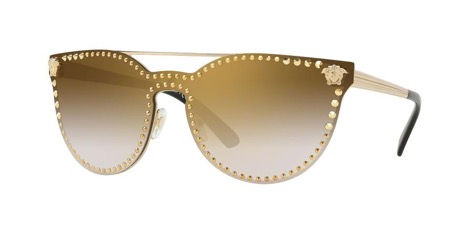 These Versace sunglasses are all about the details, with tiny rhinestones and emblems at the temples. Rock them while you run errands to feel like a suburban queen, but don't leave them behind on festival day. These shades were made to be seen.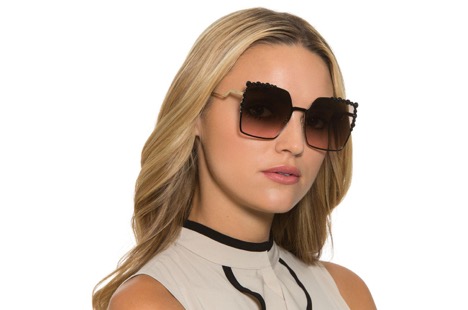 Channel your inner rock star with these bold square Fendi sunglasses. With embellished temples and dramatic ultra-dark lenses, these shades are fit for a queen of rock and roll.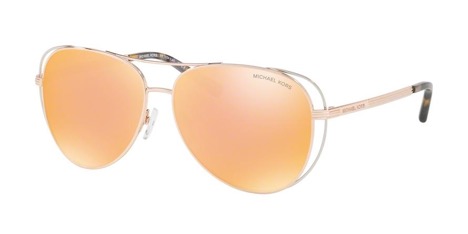 These rose gold aviators are bright enough to be noticed at a music festival and go well with copious amounts of body glitter. Rock them at your favorite music festival this summer then wear them every day for the rest of your life. They go with everything.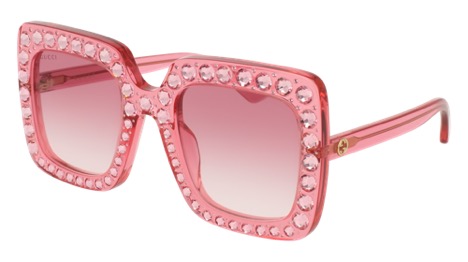 Girls just want to have fun—and it's a lot easier when you're wearing pink and diamonds. These Gucci sunglasses are over the top girly and a total head-turner. Prepare to be noticed.
READY TO ROCK YOUR SUNGLASSES?