Aviators debuted in 1937 but gained notoriety five years later when General Douglas MacArthur landed on the beach in the Philippines.
A photo of the MacArthur wearing the aviator style shades was splashed across the front page of newspapers everywhere. It became the go-to "wartime" look for Hollywood productions.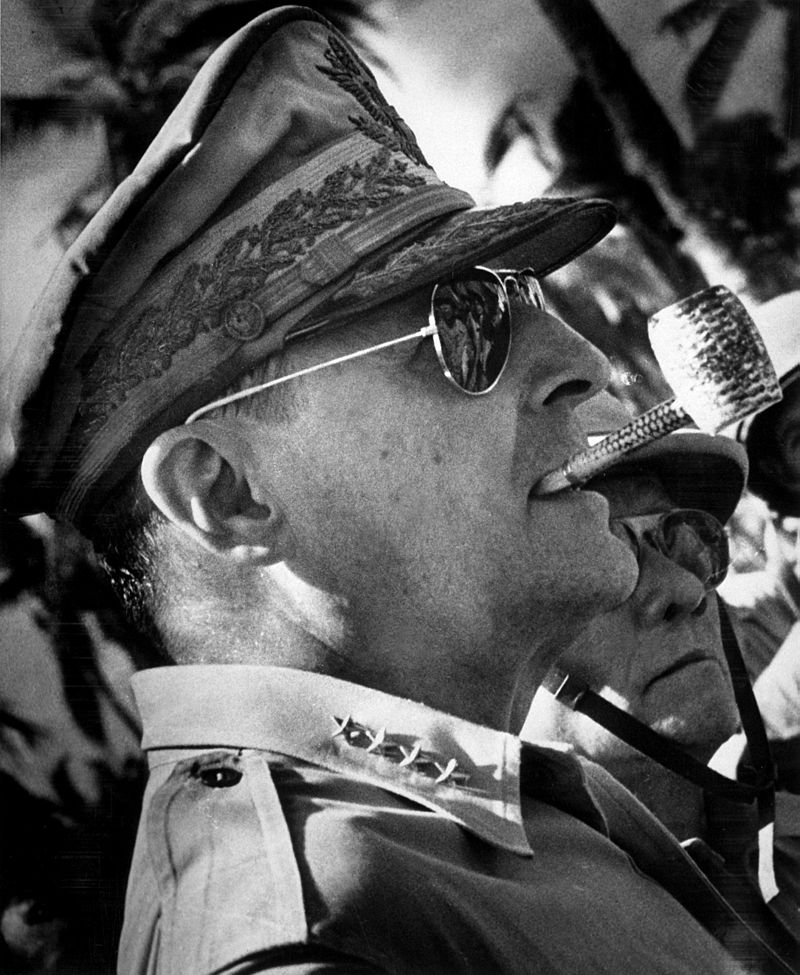 But it wasn't fashion only that inspired pilots, policemen, and sportsmen to gravitate to the style. Aviators sunglasses did the job.
A little aviator history…
Bausch & Lomb was originally asked by the U.S. Army Air Corps to design sunglasses for pilots to prevent sun glare because they found it often caused nausea and headaches. The result were sunglasses originally called "anti-glares," since they were intended to ban rays of sun. They were rebranded as "Ray-Ban" when they were released.