There appears to be a growing interest in "blue light." As you see in the Google Trends graph below, search volume for the term has climbed steadily for years.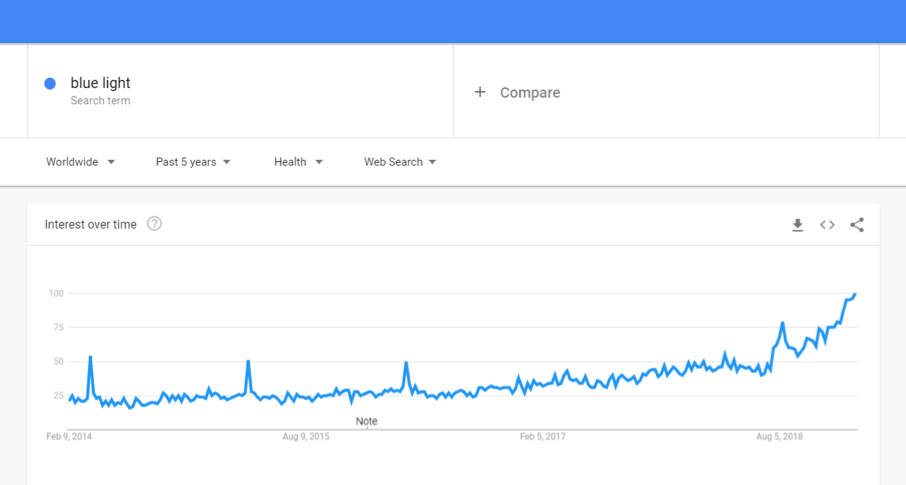 According to a 2018 Pew Research survey, in 2014, only 55% of Americans owned a smartphone. In 2018, the number reached 77%. The same survey reveals from 2013 to 2018 ownership of tablets in the U.S. rose from 34% to 53%.
You can see a correlation between ownership of digital devices and a curiosity about blue light.